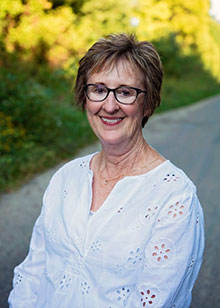 Becky
Dental Hygienist
I have an Associate's degree in dental hygiene and began working with Dr. Pschirrer in 1978. Helping my patients achieve good oral health is my main goal, which I do by providing cleanings, preventive exams, and education. I genuinely enjoy getting to know my patients on a personal level and building relationships with them that last. Our team is made up of some of the best, most qualified, and funny people I've ever met. There's never a dull moment here!
I am married with two grown children, one grandson, and one dog. In my free time, I enjoy walking, bike riding, and attending Cubs games.
---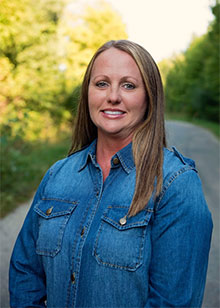 Brooke
Dental Assistant to Dr. Jacob Pschirrer
I like how my day is filled with conversations. I'm always learning something new from what our patients share. I also appreciate how each procedure is different and I learn from that, too. I joined the team in 2007 and immediately knew I'd found my professional home and family.
I set up the operatory for procedures, greet and seat our patient, and explain what we'll be doing. Working chairside, I assist Dr. Pschirrer during the procedure while supporting our patient, and I clean up once we're done. I also help the front desk when I have free time.
Outside of work, I enjoy being with Todd, my boyfriend, and our dog, Grady. We love to camp and boat at Mill Creek and have met some of our most wonderful friends there. We also enjoy spending quality time with our families and love to travel when we can.
---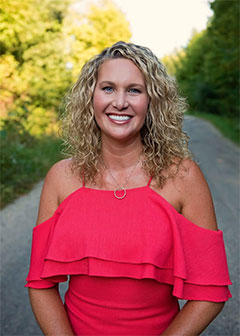 Cara
Office Manager
We truly have the most amazing patients! Every day, I learn something new: We see professors, police officers, building service workers, teachers, factory workers, retirees, and students. Each has a story or two to share and I gain wisdom from their life experiences. Our patients truly enrich my life, and I hope our doctor and team members do the same for our patient family.
I oversee day-to-day operations of the office. Most of the time I'm at the front desk: greeting patients, answering phones, assisting with scheduling, and handling paperwork. I also work with patients on financials, to figure out terms so they're able to afford the dental care they need.
Jake and I have been married since 1999 (wow, are we getting old!). We have two children, Braden and Christine, who make us very proud. Our third child is our little Shih Tzu, Rebel, who keeps us constantly entertained. I love cooking and entertaining for family and friends. I also enjoy hiking and camping, swimming and canoeing, playing tennis, riding four-wheelers, and being with my wonderful family.
---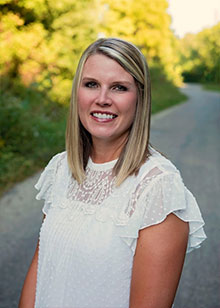 Jennifer
Dental Hygienist
I love meeting people, getting to know them, and building connections. It's rewarding to help people I care about develop healthy smiles! I became part of the Pschirrer Family Dentistry team in 2006. There's never a dull moment in our office, since we're always talking and laughing with patients and each other.
I take X-rays, apply sealants, and provide prophies (cleanings). A lot of my time with patients is spent teaching them about their oral health, its connection to overall wellness, and how to achieve optimal dental and body health.
I'm married and have three children: Max, Isabel, and Scarlett, as well as three dogs. My free time is spent with family, supporting and watching my kids' sports and other activities, and kayaking and swimming in our pond. I'm an active member of the First Baptist Church and the Elementary PTO in Newton.
---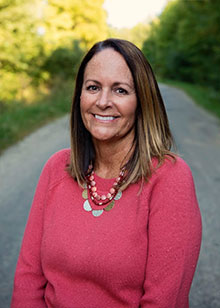 Jodi
Receptionist
I enjoy talking with and getting to know our patients and their families. I've been part of Pschirrer Family Dentistry since 1999, and in that time have met and become friends with so many in our community! I am happy to be part of an amazing team and to work with a great doctor, all of whom care about each other and our patients.
I primarily work at the front desk, where I greet patients, take phone calls to arrange appointments, and answer questions about the office and insurance. I also handle customer payments and assist with referrals.
I am married and have two children. When I'm not working, I enjoy spending time with my family and friends and especially my dog, Benson.
---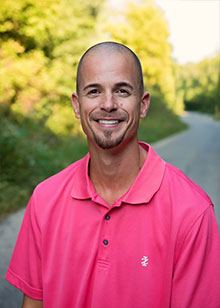 Nick
Dental Hygienist
I am happy to help people live healthier lives: dental hygiene is more than just cleaning teeth! Though I started working here in 2008, I've been part of the office for much of my life: The doctor is my dad and brother, and our team has been together for so long that they are part of my family. I appreciate how positive and supportive everyone is, toward each other and our patients!
Working with patients, I take X-rays, place sealants and polish teeth, and provide patient education. It's important for people to understand why they need to take care of their oral health and have the information and tools needed to keep their mouth — and body — healthy.
When I'm not seeing patients, I love to play sports, fish, and hang out with my family. I have two wonderful daughters, McKenzie and Jillian. I also have koi and goldfish for pets: the fish live in a solarium in our waiting room.
---